The Menzingers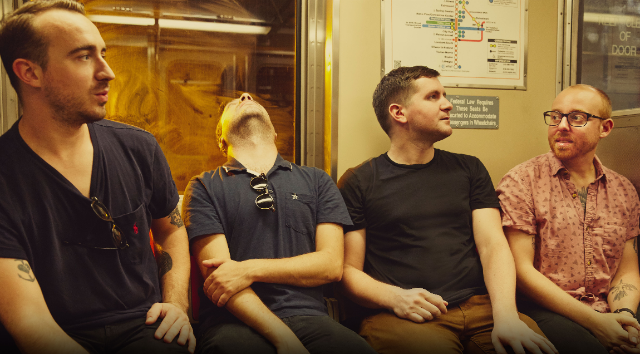 The Menzingers' eagerly awaited fifth full-length After the Party is available now. The album arrives as the follow-up to the Philadelphia-based band's widely acclaimed Rented World.

Produced by Will Yip (Title Fight, Balance & Composure, Pianos Become the Teeth), After the Party taps into the Menzingers' everyman romanticism to reflect on getting older but not quite growing up. Throughout the album, singer/guitarists Greg Barnett and Tom May, bassist Eric Keen, and drummer Joe Godino offset that deeply nuanced songwriting with anthemic harmonies, furious power chords, and larger-than-life melodies.

"We spent our 20s living in a rowdy kind of way, and now we're at a point where it seems like everyone in our lives is moving in different directions," says May of the inspiration behind After the Party. Adds Barnett: "We're turning 30 now, and there's this idea that that's when real life comes on. In a way this album is us saying, 'We don't have to grow up or get boring—we can keep on having a good time doing what we love.'" "Bad Catholics" follows the release of After the Party's lead single "Lookers," which premiered on Noisey in August.

The Menzingers formed as teenagers in their hometown of Scranton in 2006, then later relocated to Philadelphia. The band made their Epitaph debut with 2012's On The Impossible Past, which was voted Album of the Year by Absolute Punk and Punk News. Released in 2014, Rented World was praised as "packed with clever songwriting" by The New York Times and "a colossal fist-pumper" by Stereogum.
Social Links
There are currently no upcoming events.