LILBUBBLEGUM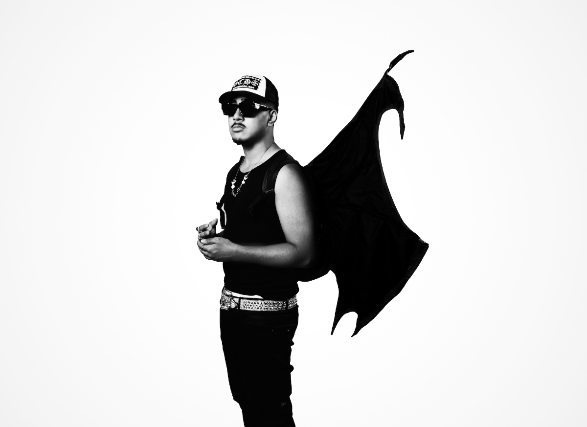 Lil Bubblegum is redefining what it means to be a global act in 2022. The 18-year-old
underground artist is New Zealand's highest streaming rapper with over 135 million Spotify
streams and 165 million YouTube views, driven by a cult-like fanbase that stretches across
continents. With no radio or mainstream media support, Lil Bubblegum's blinding success has
broken all of the rules of the music industry, and even more remarkably, he's barely two years
deep into what promises to be a generation-defining career.

Hailing from West Auckland, Lil Bubblegum grew up in a musical family and was raised by the
Internet. On a steady diet of Adventure Time (his name is taken from the character Princess
Bubblegum) and The Elder Scrolls V: Skyrim, he also consumed music from non-conventional
hip-hop artists like Lil Peep, Night Lovell and Trippie Redd. At 13 years old, he began recording
some rough songs into his phone via the BandLab app, and like many of his heroes, he soon
began dropping songs exclusively on SoundCloud.

But it wasn't until the lockdowns hit New Zealand in 2020 that he began taking his craft
seriously. "One day, I made a little song called 'guap' and it took me 100 tries to get the perfect
hook down," he says. "After that, I posted it on YouTube and it started going crazy." Two years
later, 'guap' has over 40 million plays and became a pivotal turning point for Lil Bubblegum. "Up
until that point, I was just doing music for fun, but now I realised the power of the Internet and
how anyone's life could change in a second," he says.

Following the runaway success of 'guap', Lil Bubblegum found himself on the forefront of the
'aesthetic rap' movement - a group of Internet-savvy artists who took influence from the moody
sonics of SoundCloud rap, as well as glitchy, kitsch visuals snatched from 2000s online
archives. Lil Bubblegum's woozy, monotone delivery and bleak instrumentals struck a chord
with fans worldwide, with the vast majority of his listeners based in the United States - a
notoriously difficult feat for a New Zealand hip-hop artist. He followed up 'guap' with a relentless
release schedule that included viral hits like 'e girl', 'billie eilish' and 'double tap'. He also
dropped out of school to spend three months in the United States, working with world-class
producers like FNZ (Kanye West, ASAP Rocky) and Jimmy Duval (Ski Mask The Slump God,
Rich The Kid).

While he has some significant accolades under his belt, Lil Bubblegum is still firmly in his growth
stage as an artist. "Earlier on in my career, I liked to talk about Internet culture like e-girls, guns,
expensive chains, Air Force 1s, just stuff which was cool to me as a Polynesian kid in New
Zealand," he says. "Since then, I've grown and expanded my craft, improving over time to write
more meaningful lyrics that people can relate to." He's also recently taken his songs from the
online sphere to IRL stages, performing at festivals like Rolling Meadows and SoundSplash.
Come 2022, Lil Bubblegum has inked a deal with Listen2TheKids (Interscope), in a move that is
sure to solidify his global presence as one of hip-hop's most unique success stories; one that
has many chapters yet to be written.
Social Links
There are currently no upcoming events.