Lido Pimienta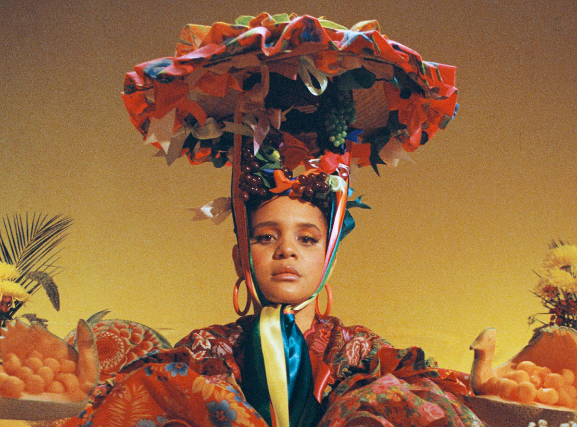 Lido Pimienta's new album 'Miss Colombia,' the anticipated follow-up to 'La Papessa,' which was awarded the Polaris Music Prize in 2017, is available now. The Colombian-born, Toronto-based global beats trailblazer recorded the album in her home studio, with some additional recording done in the historic Colombian town of San Basilio de Palenque. Miss Colombia boasts 11 new and original songs that boldly celebrate Lido's ecstatic musical hybridity of electronic meets cumbia, and is at once defiant and delicate, exploratory and confrontational. All of the songs were written and arranged by Lido, and she co-produced the album with Matt Smith aka Prince Nifty.

The album title was partly inspired by the Miss Universe gaffe in 2015, when Steve Harvey mistakenly awarded the crown to Miss Colombia instead of Miss Philippines. It caused Lido to reflect on the anti-blackness she's experienced, and how she was viewed as an outsider in adolescence, a "weird artistic tomboy" for not adhering to the expected norms projected upon her. Lido - an Afro- Indigenous, queer feminist - created Miss Colombia as a canvas for introspection, with pieces about love (and self-love), and loss. Other songs confront divisive politics in Colombia, Indigenous inequality and racism, and ultimately to bring her closer to home.

Musically it digs deeply into the history of Afro-Latin musics, from Palenque to cumbia - styles that Lido embraced after being introduced to Sexteto Tabala, one of the most representative musical expressions of the African communities in Colombia (who are also featured on the album). The album also features Bomba Estereo's Li Saumet. Lido has an affinity for acts like A Tribe Called Red and Inuk throat singer Tanya Tagaq, but her work also resonates with British-Sri Lankan rapper MIA and she draws unabashed inspiration from the New York-bred Dominican-Trinidadian rap queen Cardi B.
Social Links
There are currently no upcoming events.