Lamorn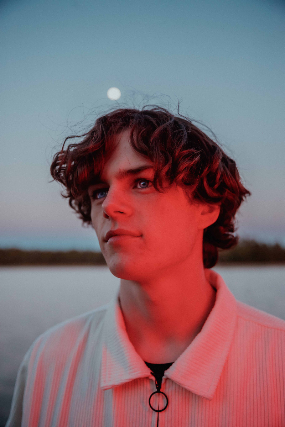 With a sound defined by both the thrill of the future and potent nostalgia, Lamorn defies the boundaries of electronic music. At just 18 years old, Lamorn's musical prowess knows no limits — he's a bright-eyed multi-instrumentalist with the world at his fingertips. Those who seek warmth and exhilaration will find a home within Lamorn's blossoming catalog, a collection of songs marked by radiant melodies and innovative electronic elements.

Once Lamorn kicked off his artist project in 2019, his captivating, contemporary sound made its way into the hearts of some of the most notable artists in dance music: Lamorn developed a friendship with deadmau5 thanks to tuning into his mau5trap Mondays live stream and submitting a demo for review. After exchanging music with one another for a couple of weeks, Lamorn submitted a production that moved deadmau5 so much that he decided to sign Lamorn on the spot — this event sparked a professional relationship between the two, resulting in Lamorn's new home with mau5trap. What's more, just before becoming involved with deadmau5 and his imprint, Lamorn submitted a remix for ATTLAS' remix competition for his single "Half Light" featuring Alisa Xayalith — Lamorn won, which landed him a spot on the official remix EP for the single in 2020. To round out the year, Lamorn released an official remix of deadmau5 and Kiesza's hit single "Bridged By A Lightwave."

Lamorn enters 2021 with impressive co-signs from industry tastemakers and a steady momentum from the year before. To kick off the year, Lamorn remixed Judah & the Lion's hit single "Spirit" and later offered up his remix of Shaed's "Part Time Psycho." Ready to take on the impending festival season, the story of Lamorn is just beginning.
Social Links
There are currently no upcoming events.