Hala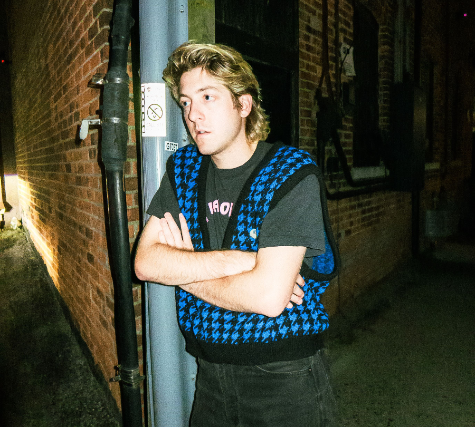 Recording under the moniker Hala, 21 year old Ian Ruhala writes songs that feel fresh, bright, but insightful, out of his home in Detroit, Michigan. It is the kind of music that one would expect to hear at the beginning of a movie or short film, alongside opening credits. With a prolific output, Hala stresses the importance of the songwriting and production process, as much as the final product.

Take his 2016 debut, Spoonfed, which is perhaps Hala's best-known collection of songs. "I was in a pretty rough, and eclectic state of mind, when I was writing and recording the album," Ruhala remembers. "I felt like the entire world was fighting against me, and my only weapon of defense was my voice, and my guitar."

Recorded in the attic of a century-old home in Midtown Detroit, with limited studio equipment, songs like "Club Soda," "Phone Calls," and, "Not Your Modern Man," chronicle Ruhala's experiences of living in a musical commune, and crossing the threshold of adulthood. These songs document in a rather poignant way, a sense of uncomfortability, and naiveté, that almost simultaneously accompanied these transitions in the young writer's life.

The stand-out from the record, "What Is Love? Tell Me, Is It Easy?," has gathered praise for having this sensibility. Lyrically, Hala says the song is rather rhetorical, but since it's release it has become a soundtrack for the optimistic but always hopeless romantics of indie rock consumption.

Hala's latest numbers, seem like reasonable stepping stones. On "Love Grows," the guitars waver hot above a low, dusty drumbeat, as a restless bassline shrugs beneath shuffling chords, and a vocal that croons like that of Bob Dylan.

A most recent single, 2018's, "Sorry," shows Hala at perhaps his most realized—sunny and fun, with lyrics as mischievous as the guitar's leads; the track is energetic, restless and all-encompassing.
Social Links
There are currently no upcoming events.