Ax and the Hatchetmen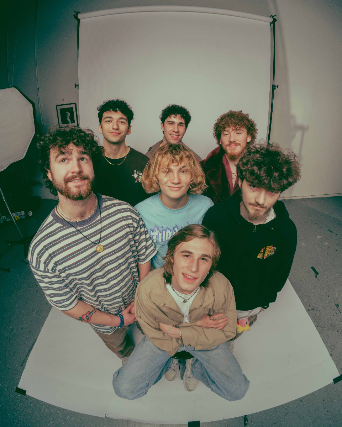 "Ax and the Hatchetmen is a seven-piece Chicago-based indie rock band comprised of Axel Ellis (Vocals/Guitar), Kenny Olzewski, (vocals/guitar), Sal Defilippis (vocals/guitar), Hunter Olshefke (vocals/bass), Nick Deputy (drums), Phil Pistone (trumpet) and Quinn Dolan (saxophone). Their innovative music gives a wall of sound created by harmonies of the three guitars, the depth of the bass, and the floating melodies of the horn and sax. Lyrics that really tell a story, coupled with the energy of Ellis and Olzewski's vocals, make them incredible on headphones and invigorating live. The group's genre falls somewhere between indie rock, alternative, beach rock and jazz. Many of the members studied conservatory-style jazz in high school, and implemented those techniques and styles into their music with improv.
Social Links
There are currently no upcoming events.